23. 4. 2016:
Spring is in the Icelandic air!!!
Frühjahr für Vögel und Reisenden in Island.
The south coast close to Selfoss and onwards to the east
is spectacularly full of birds. Wonderland for bird watchers
uninterrupted till Mid-June.
Also: Freshly decorated clothesroom! Pictures will follow shortly.
10. 4. 2016:
We are always hearing very good reviews about a very special golf course close to Selfoss called The Golf Course Thorlakshofn - and it is already open ….
Combine the black sands of the Atlantic with playing golf.
The only golf course in Iceland by the ocean.
20 minutes drive from Thoristun Villa
Reservations +354 483 3009
Click this link for further information.
9. 1. 2016:
Iceland Magazine's readers have just voted major attractions in Iceland. EIGHT of them are within reach from Thoristun Villa in half day or one day trips:
Reykjadalur hiking pat with hot springs you can bathe in, 10 minutes drive.
Gullfoss Waterfall.
Vík in Mýrdalur.
Kirkjubaejarklaustur Village.
Landmannalaugar.
Jökulsarlon Glacier Lagoon/Breidamerkurjökull.
Vestmannaeyjar Islands.
11. 11. 2015:
What have the singer and songwriter Justin Bieber, Shah Rukh Khan who is unarguably the most famous Bollywood star today and the following films in common? Batman Begins, Die Another Day, Flags of our Fathers, Game of Thrones, Interstellar, Journey to the Center of Earth, Noah, Oblivion, Prometheus, Star Trek: Into the Darkness, The Secret Life of Walter Mitty, Thor: The Dark World and Tomb Raider.
All of them were filmed in Iceland! And most of them in South Iceland, not far fram Selfoss.

And most recently the brand new megahit by Justin Bieber: "I'll Show You" and the new Bollywood film Dilwale, starring Kajol, Shah Rukh Khan, Varun Dhawan & Kriti Sanon in the lead roles. Following are the links:
18. 6. 2015:
Recent super reviews from our customers from Great Britain, Italy and France which we are extremely proud of. Here are some of the comments:
"Loved the open-plan first floor lounge and dining area, with views of the mountains, garden, and open skies. Very cosy and spacious accommodation, and the kitchen had everything we needed. We would definitely go again - we felt like we were staying in a real Icelandic home, rather than a self-catering villa."
"Una villa con tre camere da letto e un soggiorno da favola."
"Grande maison spacieuse proche du centre de Selfoss. Tres bien équipée"
And to top it off, our average score in one of the booking sites is 9.7 out of 10.
The only thing we can say. Thank you!
15. 6. 2015:
Midsummer in Iceland, offering tourists and travellers sightseeing-daylight around the clock.

Thoristun Villa in Selfoss is an ideal basis for visiting geysirs, hiking, golf, outdoor swimming, horse riding, farm visiting,bird watching. The villa offers you the best of both worlds, nature and city life, since Reykjavík is only 50 minutes away.
12. 4. 2015:
Northern lights flourishing in Selfoss last week.
Nature Spring awakening. Villa Thoristun is ideal for hikers, bird-watchers, lovers of nature.
And for those who need privacy and want to take their work with them have a study room to themselves.
Migratory birds keep flocking in. Latest news yesterday:
One European Robin Erithacus rubecula at Heimaey (S). A male Chaffinch Fringilla coelebs is at Grindavík (SW).
17. 3. 2015:
Attention Birders:
The main season for bird wathcing in Iceland is coming up.
Selfoss is ideal as a basis for bird watchers. Migratory birds have started flocking to Iceland. Every day now new arrivals - swans in huge flocks, a spectacular sight. Near the end of March the beloved LÓA, golden plover, is expected. Goldregenpfeiffer, in German.
With luck, birdwatching activities could be combined with northern lights and solar eclipse watching. See below information about the solar eclipse.
7. 3. 2015:
Solar eclipse in Selfoss March 20!
The next total solar eclipse will be seen widely in Iceland on March 20, 2015. Selfoss and surroundings will be an ideal place to enjoy the heavenly show. Also, this is a great time of year to view the northern lights.
The solar eclipse on March 20, starts at 8:30 in the morning and lasts for about 2 hours. As seen from the Earth, a solar eclips occurs when the Moon passes between the Sun and Earth, and the Moon fully or partially blocks the Sun.

Some necessary facts:
Solar eclipse begins around 8:38 a.m. Greenwich Mean Time (GMT)
Greatest eclipse: 9:37 a.m. GMT
Solar eclipse ends: 10:39 a.m. GMT
Maximum obscuration of solar disk: 98%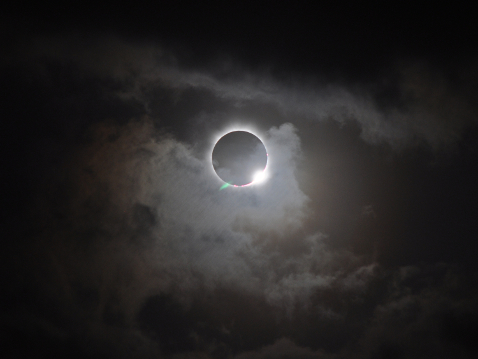 Photo: nasa.gov
26. 2. 2015:
Lonely Planet guide has chosen Strokkur Geysir as one of the 16 most beautiful places in he world. Strokkur is in neighbour to the one and only Geysir, in a unique "village" of geysirs. Strokkur erupts every four to eight minutes - a spectacle is guaranteed. Only 50 minutes drive from Thoristun Villa.
See the article in Business Insider.
7. 12. 2014:
One more big window to the east, with a view to an open green space with old "christmas" trees - in the study room upstairs that we have just added, with a writing desk and a computer screen.  An ideal house for the festive season. For those who might wish to combine holidays with scholarly acitivity. We now have a white christmas atmosphere in Reykjavík and surroundings, including Selfoss - and Iceland is famous for its abundance of colorful lights during the Christmas season and new year.